Please note: During August the Society office will be open with reduced hours due to well-deserved, post-conference summer vacations. Regular business hours will commence on August 28th. Additionally the office will be closed on Monday, September 4th for a national holiday.
---
---
---
Free Stella Architect Webinar Scheduled for Tuesday, August 22
(August 21, 2017)
The free webinar, Designing Interfaces with Stella Architect, originally scheduled for August 15th, has been rescheduled to August 22, 12:00 PM EST. Join isee systems as they demonstrate introductory interface development techniques of Stella Architect. Those who are new to Stella Architect will learn how to start building professional interfaces. A question and answer session will be featured at the end of the webinar. Register now on the Stella Architect web page.
---
Transportation SIG Gaining Momentum
(August 21, 2017)
Following an initial interest meeting at last year's conference in Delft, a Transportation SIG was set up last November and already has an impressive 131 members. The SIG organized a well-attended special session at this year's conference, presenting three excellent papers on the use of SD in transport studies (see Session 229, Tuesday 14:40). The group also had a SIG meeting to discuss how to move the group forward. Among their plans for the next year are to hold a workshop where papers will be filtered for a special issue of a journal, and to target other conferences for special sessions, such as transport conferences and the OR Society.
The Transportation SIG has set up a LinkedIn group and Google group mailing list and encourage all society members with an interest in transportation to join these discussions. See their webpage for more information and set-up details.
---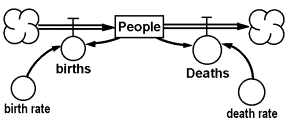 Investment Advisor Applies System Dynamics Concepts
(August 18, 2017)
In an article featured on the Seeking Alpha website, CFA Arturo Neto writes about his introduction to System Dynamics during his MBA studies at University of Virginia. Neto recalls the course work based on Peter Senge's book The Fifth Discipline and describes how the course greatly impacted him. The article begins with a brief overview of the concepts of System Dynamics exemplified with basic diagrams. Neto then makes the connection of how System Dynamics can be applied to corporate investment strategies, allowing for "targeted growth without taking on undue risks." The full article can be read on the Seeking Alpha website.
---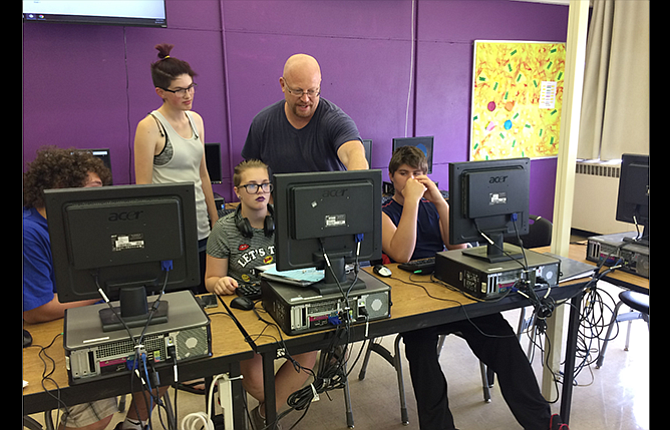 Article Features Oregon High School Using System Dynamics
(August 17, 2017)
In The Dalles, Oregon, Brian Goodwin, the principal and current math teacher at Wahtonka Community School is using System Dynamics to help teach calculus. Goodwin's creative approach that uses Stella modeling software for an exercise challenge project is the subject of an article by Neita Cecil featured in The Dalles Chronicle. According to the article, "While students are cutting their teeth on the exercise project, he [Goodwin] wants to turn them on next to a more real-world application of systems dynamics: trying to calculate what it would take to sustainably grow enough food locally for the community." Read more about Goodwin's project and his students in the full article available on The Dalles Chronicle website.
---

Members' Article Published in the International Journal of Environmental Research and Public Health
(August 16, 2017)
Members Mohammad Jalali and Hazhir Rahmandad along with their co-authors, Sally Lawrence Bullock and Alice Ammerman have published an article in the International Journal of Environmental Research and Public Health. "Dynamics of Implementation and Maintenance of Organizational Health Interventions," is part of the Special Issue Community Health Intervention to Reduce Chronic Disease. In the abstract the authors state, "In this study, we present case studies to explore the dynamics of implementation and maintenance of health interventions. We analyze how specific interventions are built and eroded, how the building and erosion mechanisms are interconnected, and why we can see significantly different erosion rates across otherwise similar organizations. We use multiple comparative obesity prevention case studies to provide empirical information on the mechanisms of interest, and use qualitative systems modeling to integrate our evolving understanding into an internally consistent and transparent theory of the phenomenon." The full article can be accessed on the MDPI website.
---
News from Benjamin Chung, Korea Chapter Representative
(August 16, 2017)
The Catholic Education Foundation, which is in charge of Catholic University, oversees three campuses, one elementary school, three middle schools, one high school, and eight hospitals. Recently, the Foundation found that communication was a critical issue while building a new hospital, their largest project in ten years. After using the Beer Game, the participants (who are key staff members for this project) better understood the impact of structure rather than simply blaming others. At a systems thinking workshop after the Beer Game, participants tried to grasp the feature of structure and make their own structural analysis with a causal loop diagram and Iceberg model. The photographs (courtesy of professional photographer Tae Hyun Cho) from their Facebook page show an enthusiastic group who had fun while learning important concepts.
---
System Dynamics Summer School in Como, Italy
(August 14, 2017)
Register now for the 2017 Summer School "Scenario Analysis and sustainable policy modelling with computer simulation," held at Lake Como School of Advanced Studies, September 11-15, 2017, under the patronage of the Italian Chapter of the System Dynamics Society (SYDIC). The five day program features lectures and classes on System Dynamics theory, as well as classes offering hands on opportunities for attendees to explore modeling and simulation. Summer School presenters include: Stefano Armenia, Pål Davidsen, Luigi Geppert, Francesco Giannino, Douglas McKelvie, and Edoardo Mollona. Visit the Summer School website for detailed information on the program.
---
SDS Business Special Interest Group Call for Co-Leader Nominations
(August 14, 2017)
Today is the last day to nominate individuals to serve as Business SIG Co-Leaders for 2017/2018 term. Multiple submissions are encouraged if you know of more than one individual. Please submit your nomination form by 12:00 PM EDT on August 14, 2017. Real-time results can be viewed here and after submitting the form. Nominated individuals will be contacted to see if they are willing to serve. Once there are willing candidates for the two Co-Lead positions, a ballot will be circulated. The top two by popular vote will be the new SIG Leaders. Please contact Seth Cordes, business@sigs.systemdynamics.org, with any questions about this process.
---
News from the Korea Chapter of the System Dynamics Society (August 14, 2017)
Dr. Chang-Kwon Chung, the president of Korean System Dynamics Society, led a group of volunteers from the Korean System Dynamics Society in a research project and seminar titled "PM (Particulate Matter) From Within". Particulate matter in the atmosphere is a social and environmental issue for which people blame factors outside the system, especially China in the case of Korea, instead of controllable factors inside the system. After completion of their model, the group collaborated with the Sejong Climate Change Research Center, a prestigious institute led by Prof. Eui Chan Jeon, a co-author of the 2019 Intergovernmental Panel on Climate Change report. Both the Korean System Dynamics Society and the Research Center agree this collaboration is an excellent launching pad for further research.
Korea Chapter volunteers with (bottom row starting 4th person from left) Dr. Dong-Hwan Kim, former president of Korean System Dynamics Society and professor of Jooang University; Dr. Eui Chan Jeon, professor of Sejong University; and Dr. Chang Kwon Chung, president of Korean System Dynamics Society and president of System Leadership Institute