3EDGE is a global, multi-asset investment management firm that seeks to blend scientific methodology with sound judgment and practical experience. The firm's proprietary research process considers the complex interrelationships among key forces driving the global capital markets: economic factors, market fundamentals and investor behavior. An additional component of the research process applies a multi-player game theory framework to our analysis to better understand how policy actions by different actors and agents in the public and private sectors could influence the direction of global capital markets. Close attention is also paid to potential investment risks beyond just volatility, including maximum drawdown, as well as a variety of potential trading strategies. Our research process and team of professionals with deep industry experience is focused on identifying undervalued asset classes poised to enter a period of outperformance to help deliver attractive risk-adjusted returns for our clients. All told, the team has a combined 100+ years of investment industry experience and several members have worked together closely for many years.

Steve Cucchiaro serves as the President and Chief Investment Officer of 3EDGE Asset Management. In his over 35 years of studying the global capital markets and managing investment portfolios, Mr. Cucchiaro has become known for his use of proprietary investment research methods including the application of concepts from engineering, System Dynamics, complexity economics and multi-player game theory in order to analyze the global capital markets. Mr. Cucchiaro began managing investment portfolios in 1994. He was the founder and served as Chief Investment Officer of Windward Investment Management Inc., which was acquired by Charles Schwab in November 2010. At the acquisition, Windhaven Investment Management continued the business of Windward. From the early days of Windward the firm grew from approximately $75 million to nearly $20 billion in assets under management. After more than three years of working towards a successful transition following the acquisition, Mr. Cucchiaro left Windhaven in June of 2014 and launched 3EDGE Asset Management in January, 2016.
---
The AnyLogic Company, leading provider of dynamic modeling and simulation tools for business applications is a multinational team operating from the US and Europe with a global network of partners. Our flagship product, AnyLogic, is the standard in multimethod technology which equates to increased efficency and less risk when tackling complex business challenges. This unmatched flexibility is found in all AnyLogic products allowing users to capture the complexity of virtually any system, at any level of detail, and gain a deeper insight into interdependent processes inside and around an organization. AnyLogic products are utilized world-wide in thousands of commercial organizations and academic institutions, and in over 40% of Fortune 100 Companies.
AnyLogic 8: Simulation Analytics in the Cloud
AnyLogic 8
with
AnyLogic Cloud
allows you to upload your models to the Cloud. Once in the Cloud, you can run and access your models from a web browser on ANY device (tablet, phone, etc.), compare results, create custom dashboards, and then perform experiments by running multiple simulations in parallel. The AnyLogic Cloud takes collaboration to the next level, allowing you to easily share models, discuss scenarios, and store models for future use. Your clients will thank you and your colleagues will work with renewed efficiency. See the complete list of AnyLogic 8 innovations on the
new features page
.
anyLogistix: Supply Chain Analytics Software
anyLogistix™ (ALX™)
, by AnyLogic Company is the supply chain analytics software to design, optimize and analyze your company's supply chain. It combines powerful analytical optimization approaches together with innovative simulation technologies offering you a comprehensive set of tools for end-to-end supply chain analytics.
Who can use anyLogistix?
Companies with large and complex supply chains, including manufacturers, distributors, retailers, and logistics providers can take advantage of anyLogistix. The tool is designed for a wide audience (i.e. supply chain analyst or manager) and does not require programming or IT experience.
Experience anyLogistix at Training in Chicago
Where: 20 N Wacker Dr. Conference Room A, 6th Floor Chicago, IL 60606
When: July 24th and 25th
Speakers:
Timofey Popkov, Business Development Director of The AnyLogic Company
Anatoly Zherebtsov, Head of anyLogistix Development Team
Agenda:
Learn about the newest features in anyLogistix 2.5
See how anyLogistix is applied by organizations from a variety of industries
Discuss why traditional analytical optimization approaches may be useful for supply chain design and analysis
Register Now!
---
Our eyes - closed. Now, open. We find ourselves awake.
Awake in a world where fear trumps logic, where individual egos rise above the common good, where ignorance and greed seem to be the norm.
Is this the world we dreamed of? Is this the world we deserve?
Now more than ever, the voice of reason needs to be heard! Your voice, needs to be heard. And what better language can we find for rational thought than one with causality, experimentation, and feedback stitched deep into its core? System Dynamics has the potential to be the language of reason, the language of change; the vernacular of a more thoughtful world.
At BTN, we're obsessed with democratizing the language that is SD. It's what powers all our work. It's our reason for being. We're a young start-up out of Singapore. What exactly is it we do? Come take a look :)
www.learnwithbtn.com
---

Sponsor news from Copernicos Group, change agents in asset management
Copernicos Group applies System Dynamics in the field of asset management i.e. life cycle management of complex technical systems. We provide so called Asset Dynamics Solutions. The interest for our solutions is growing and recently we added some new to our portfolio. An interesting one is applying Asset Dynamics for contract management. Also some applications were developed for the infrastructure branche. Another interesting new development is integrating our Asset Dynamics solutions in the asset management information flow of our clients.
Asset Dynamics for Contract Management
In asset management the asset owners more and more contract the technical management and performance of their physical assets to service suppliers. So each can focus more on its own core business and expertise: the asset owner on the use, the added value of the asset, and the service provider on the maintenance, reliability and availability of the asset for the owner of the asset. These contracts are long term contracts (sometimes DBFM contract for 25 years). We provide Asset Dynamics solutions to support contract management during this period, to achieve optimal cooperation between asset owner and service supplier, taking into account changing needs and contexts during the contract period, and monitoring the contract KPI's like life cycle costs (LCC) and availability.
Asset Dynamics in Infrastructure
Asset management is a relevant topic in infrastructure (roads, waterways, rail). We developed an Asset Dynamics solution that integrates the dynamics of the traffic (controlled by traffic management) with the dynamics of the condition of the infrastructure and vice versa. It creates an integral environment to evaluate developments and strategies to get insight in their consequences for the traffic and for the condition of the infrastructure. Those two main interests can be balanced to optimize performance, risks and costs of the infrastructure and minimize investments needed.
Asset Dynamics integrated in information flow
For asset management our clients have their information systems with which they control their assets during their lifecycles. With our Asset Dynamics solutions we add functionality to Asset Management. For optimal use of this functionality we need to make our solutions part of the existing information/data infrastructure. In fact this is where our Asset Dynamics solutions connect with the Big Data solutions which are nowadays upcoming in asset management!
---
Announcing Splash!

Splash! is a new kind of software making the bridge between simpler and more kinesthetic System Dynamics tools and abstract modeling software.

As a tribute to Jay Forrester, our K-12 advocate, supporter and mentor, the Creative Learning Exchange is announcing a Crowd Funding campaign to finance Version 1 of an intuitive, fun and intriguing software designed to make a smoother transition from kinesthetic and tactile to abstract modeling.

Stay tuned for the roll-out of the Splash! Campaign at the end of June. Stop by the CLE table or the BTN table at the ISDC to talk to us and see how you can contribute!
---
Crispy Green Launches Healthy Lifestyle Website, new logo
Crispy Green, maker of the popular freeze-dried Crispy Fruit snacks for on-the-go consumers, recently launched
SmartLifebites.com
, a website platform to promote its mission of helping people maximize their lives by sharing sensible, healthy lifestyle information and ideas.
Featuring professional writers and editors in the healthy lifestyle space, Smart Lifebites spotlights content on topics such as nutrition, fitness, family, food, travel and education. The site aims to be a destination for smart, fun and digestible "bites" of information about healthy living, so that visitors can 'snack' on Smart Lifebites any time of the day, with a variety of flavors to suit their needs. Providing an element of entertainment, Smart Lifebites introduced its new official tour guide, Chris B. Green and his sidekick Chirp, who will help navigate your online experience. This adorable character duo keeps the site fun for all who visit.
The site complements Crispy Green's Crispy Fruit brand, which provides consumers with a convenient, nutritious and delicious way to add more fruit to one's daily diet. Crispy Fruit comes in seven varieties, including Apple, Banana, Mango, Asian Pear, Pineapple, Tangerine and Cantaloupe. The freeze-dried Crispy Fruit snacks come in single-ingredient packs, making it ideal for school lunches, after school activities for kids and (and parents), as well as anyone with an active lifestyle, from travelers to backpackers. Freeze-dried with no sugar added, Crispy Fruit is also fat- and cholesterol free, gluten-free, soy-free, dairy-free, nut-free, OU Kosher Certified and Non-GMO Project Verified.
For more information visit
Crispy Green
and
Smart Lifebites
on the web and on
Facebook
,
Instagram
&
Twitter
---
Dynamic Operations is pleased to announce that it has formalised a long term partnering arrangement with the Australian Preventative Partnership Centre (TAPPC) hosted by the Sax Institute. This health policy focused work will be done with the newly formed Decision Analytics program, which is headed up by Dr. Jo-An Atkinson. Our health expert is Dr. Geoff McDonnell. A short video of what we are attempting is available
here
.
Currently we are tackling specific issues such as
Childhood Overweight & Obesity
Alcohol Harm Minimisation
Suicide Prevention
And the more general and wide ranging Compelling Case for Prevention of Acute and Chronic Harms.
Our CEO, Mark Heffernan is a Civil Engineer with an MBA and a passion for modelling all kinds of processes using Stella/iThink. Dynamic Operations is a distributor for Stella/iThink and Friday Night @ the ER. Mark has also developed board games for the Royal Australian Air Force (RAAF) relating to Aircraft availability (Airpower 2100) and for Royal Australasian College of Medical Administrators (RACMA) demonstrating the impact of case mix on thruput in a rehabilitation setting (Rehab2139).
To see the video, please click
here
.
Mark is looking to help STEM teachers who want to introduce systems thinking/System Dynamics into the classroom. He has no teaching qualifications but is a very good model builder. (☺ )
Contact:
Info@dynamicoperations.com.au
or look for Mark at the conference.
---

After many years of experience in using technology to support decision-making and planning, the people behind Dynaplan started to realize the need for creating an entirely new technology for this purpose. The new technology would encompass the main features experience had shown that planners and decision makers would need. Dynaplan Smia (Structured Modelling, Interactive Analysis) is the outcome of the development that was initiated.
Smia incorporates features for entering and analysing data (like Excel), forecasting the future (dynamic simulation), presenting information (like PowerPoint), and much more. The resulting application is powerful, yet intuitive to use.
The application itself comes in two forms. A desktop version (Windows and Mac) allows modellers to develop «micro worlds» capturing the drivers that make a business move forward. Then there is an app version (iPad) that decision-makers can use to study robustness and likely effects of different strategies.
Both the desktop and the app version of Smia communicates with a set of web services that allow users to co-operate on developing planning models, sharing planning models, and distributing models within the organisation or even to the public.
Dynaplan delivers strategic planning solutions directly and through partners to corporations world-wide. Our approach is to work closely together with our clients to put in place an agile and on-going planning process. Our skilled consultants, structured methodology, and customisable template solutions help keep delivery time and cost down for our clients. For special needs, there is virtually no limits to how much our solutions can be customised to address customer-specific needs.
More information is available at www.dynaplan.com.
---

Associate Professor Guzay Pasaoglu took up the role of Academic Director of the EMSD programme last January. EMSD students in cohort 6 have started their theses. The students are working on challenging and urgent societal problems, on issues such as cyber security, energy and health. Working on applied as well as theoretical issues, students use System Dynamics to develop better policies and have an impact on real world issues. Cohort 7 is enrolled in the second semester courses. For cohort 8, scholarships have been awarded and they will be starting their System Dynamics adventure in September in Bergen, Norway.
---
EverBar (by Livity Foods LLC
)
is a non-GMO, gluten free, non-dairy healthy meal nutrition bar. In todays crowded snack bar marketplace, EverBar offers a superior tasting alternative. Hemp is the superfood that delivers the primary health benefit of EverBars.
This ancient plant has proven useful and valuable in rope, textiles, medicine and food. Today you will find hemp seeds and their oils baked in breads, cookies and cakes, blended in smoothies, salads and trail mixes. Hemp contains a highly concentrated balance of protein. It contains a 1:3 ratio of omega-3 and omega-6 essential fatty acids ("essential" meaning your body cannot produce it so it has to come from an outside source).
Through these compounds, hemp offers the potential to reduce inflammation, improve brain function, and lowered blood pressure, cholesterol, strokes, and heart disease risk, as well as increased energy and potential weight loss.
Many "world class" athletes have included hemp as a part of their daily training routine.
EverBars taste good and they are good for you!
613B Lofstand Ln, Rockville, Md 20850
301 605-7207, alex@livityfoods.com
---
At Forio, we create engaging experiences to train top corporations and universities in leadership, negotiation, operations, forecasting, and management.
Our custom simulations are used around the world to illustrate and educate. They provide real-time feedback, allow for experimentation, and help learners translate what they know into what they do. We're proud of the simulations we've developed so far, but we constantly challenge ourselves and our clients to dream bigger.
In the past year, we've expanded our platform, Forio Epicenter. In addition to hosting models built with Vensim, Python, Julia, and R, we've added support for models built with Powersim and Stella.
Plus, Epicenter now includes an easy-to-use Interface Builder. First, select from a library of templates and themes. Then add charts, graphs, tables, and images with a few clicks, connecting model variables directly to a visual interface you can share with colleagues and clients.
We've also used Epicenter to build and share several new applications over the past year, including:
Data Analytics: Analyze market data and performance measurement outcomes to develop a coherent marketing approach.
MVP Simulation, the Food Truck Challenge: Explore the value of rapid prototyping in a changing environment.
Global Supply Chain: Balance process metrics and results to design and manage a cost-effective and flexible supply chain.
Alternative Fuel Vehicle Simulator: Experiment with different policies to promote AFVs for the US auto market.
Tip of the Iceberg: Experience communication challenges working with global colleagues.
Energy-Water Simulator: Make decisions on electricity supply and demand to reduce water needs and vulnerability to drought.
Tesla Powerwall Simulation: Analyze home energy consumption, production (with solar panels), and storage (with a Powerwall battery).
Role-Playing Simulation: Use videos and webcam role-playing to learn and practice specific skills. Provides a three-part approach to interactive learning, customizable for specific content and rubrics.
And several other custom simulations for corporate, nonprofit, and higher education clients, including an interactive lease calculator for a major real estate firm, and two different interactive human resources training simulations for a global medical devices company.
[Explore our
full portfolio
], [check the
conference schedule
for our workshop] on creating and publishing interactive online interfaces for your model, and stop by our booth to learn more.
---
The Georgia Health Policy Center (GHPC) at Georgia State University is proud to sponsor this year's System Dynamics Society Conference in Cambridge, Mass. We provide evidence-based research, program development, and policy guidance at the local, state, and national levels to improve health and well-being.

It is increasingly recognized that communities' health issues are often multifaceted in origin and require new ways of thinking and acting in productive dialogue with a broad range of stakeholders to develop meaningful solutions. Systems thinking acknowledges that a set of interconnected factors underlie most of the complex issues we face in population health. By identifying these elements and their connections, policymakers can overcome siloed thinking to gain a more comprehensive understanding of the system and identify high-leverage opportunities for significant and lasting change.

Systems thinking is at the root of GHPC's work in Health in All Policies, health system transformation, and legislative education. GHPC uses systems thinking tools (e.g., behavior-over-time charts, stock and flow diagrams, causal loop diagrams, and System Dynamics models) to foster critical thinking and multistakeholder conversations.

System Dynamics to Educate Legislators
In response to limited examples of opportunities for state policymakers to learn about and discuss the difficult, adaptive challenges in the U.S. health system, GHPC developed the Legislative Health Policy Certificate Program that building systems thinking competencies and health content knowledge to educate Georgia legislators.

Building the program around a systems thinking framework is a unique, and successful, approach to legislator education. It enables legislators to look at the big picture, consider multiple factors and their changing dynamics, and explore higher leverage interventions to address statewide health challenges.

For example, with a collaborative team of legislators, their staff, and subject matter experts, GHPC developed the childhood obesity model which allowed participants to better understand the future impact of specific policy initiatives on decreasing Georgia's childhood obesity problem.

Click here to read Using Systems Thinking in State Health Policymaking: An Educational Initiative published in Health Systems.

Work With Us
We continue to explore ways to engage decision makers and improve research translation into policy and practice, using System Dynamics tools. Additionally, we are working on developing tools to help System Dynamics practitioners more effectively engage with community collaboratives. Please visit our website to learn more about the center and our System Dynamics work. If you would like to discuss potential collaboration, contact Jane Branscomb (Jane@gsu.edu or 404-413-0317).
---
Greenwood Strategic Advisors AG Text for System Dynamics Conference

Cities around the world face a major incongruity: population growth and urbanization make cities the main engines of global economic growth, and they are the most energy—and emissions—efficient places for growth, yet cities are starved of the infrastructure, green, and social-impact investment they need to sustain themselves in the face of growth and reduce the environmental consequences of growth.

To tackle this incongruity, Greenwood Strategic Advisors AG has partnered with the Greater London Authority (GLA) and the Boston Planning and Development Agency (BPDA) to develop the Sustainable Urban Financing Framework. This simulation-enabled platform connects cities, towns and institutional investors to establish sustainable funding and large-scale financing for and investment in resilient and sustainable development, economic and fiscal performance, social balance, environmental conditions, and life quality. Today's challenge is to respond effectively to the pressures of growth, harnessing them for public and private benefit.

Greenwood is also partnering with 100 Resilient Cities (100RC), a non-profit organization pioneered by the Rockefeller Foundation, to bring these new capabilities to member cities. Together we're preparing to address the multi-faceted challenges resulting from rising sea level and flooding in some of the world's most vulnerable cities.

Greenwood's city-simulation technology can be quickly tailored to represent the unique characteristics and situation of any of the world's cities. This technology results from more than ten million dollars of investment in new model structures, calibration testing software, and a host of related tools that standardize and automate the application of dynamic analysis in cities around the world. Greenwood's ongoing investment aims at making dynamic analysis capabilities accessible to a wide range of stakeholders who have little or no System Dynamics expertise, in cities and a wide range of other systems.

To learn more about our work, visit www.greenwood-ag.com or contact info@greenwood-ag.com.
---
Gary B. Hirsch
Consultant and Creator of Learning Environments
I continue to work on the
ReThink Health
project as the model and approach are adopted in more places around the US. The work of
ReThink Health
has had an important impact on the thinking of health care policymakers and funders. An article on insights drawn from the work by myself and co-authors Jack Homer, Bobby Milstein, and Elliott Fisher was published last July in the prestigious journal
Health Affairs
and helped to spread the word. I also gave a plenary presentation on the
ReThink Health
work at a conference on Innovations in Collaborative Modeling at Michigan State University last June.
I've continued working on a Local Area Physician Workforce model with the Center for Workforce Studies of the Association of American Medical Colleges. The model has been applied in the Cleveland, Ohio and Albuquerque, New Mexico areas. It will be used to explore various polices for helping the supply of physicians meet projected local demand.
I'm currently developing a model of opioid abuse in the US, revisiting heroin policy work I did back in the 1970's. Some of you may remember
The Persistent Poppy
, a book I wrote on the work with Ed Roberts and Gil Levin. The problem has become more complex as abuse of prescription opioids became widespread and people shifted to heroin as better controls were belatedly applied to reduce the leakage of prescription drugs to the illegal market. It's a classic example of "fixes that backfire." I'm hoping that a model that encompasses both legal and illegal opioids will allow policymakers to avoid such narrowly conceived interventions in the future and provide a framework for developing comprehensive policies that deal with the problem's many facets. For now, it's a modest, self-funded effort, but if someone knows of potential clients or sponsors, please let me know.
I continue my work with the Metrowest Free Medical Program which serves a primarily immigrant population in the area west of Boston. The current administration's hostility toward immigrants and the anxiety it has caused makes this population especially vulnerable and in need of our services.
This year, I'm also responsible for recruiting volunteer coaches for the Modeling Assistance Workshop at the ISDC in July. Please be in touch with me if you would like to volunteer. (
GBHirsch@comcast.net
) Coaching is fun and a great way to contribute to the SD community.
---
Set along the scenic Charles River where the energy of Boston blends with the intellectual vitality and charm of Cambridge, the Hyatt Regency Cambridge is conveniently located among world class pharmaceutical, biotech and innovation industry leaders as well premier educational institutions. The Hyatt Regency Cambridge offers complimentary standard Wi-Fi in our reimagined lobby and social spaces - offering innovative spaces for brainstorming, connecting and collaborating. For those with a nose for adventure, we make exploring Boston and Cambridge neighborhoods easy by offering a complimentary shuttle to area neighborhoods, local attractions and businesses. We are innovators in the hospitality business and experts at providing the experiences, care and amenities our guests want – so please, enjoy the lighter side of Boston when you stay at the Hyatt Regency Cambridge Hotel.
---
News from Informed Dynamics Solutions
How do you organize the information that you collect for your System Dynamics modeling projects? Do you have a reliable way to find that key causal loop diagram and recall the source? How do you maintain a reliable chain of evidence? What if models, pictures, text, and other valuable data could be linked and searched by key words? What if your carefully collected source data was in a secure cloud-based repository making it easy to collaborate and share? All of this and more will be made possible with DynamicVu software!
DynamicVu is cloud-based software designed to be your case study data management solution for System Dynamic model building projects. Creating a useful simulation model requires capturing system elements in the words of its participants. Group model building scripts have been developed over the years to collect the key system elements of participants' mental models. DynamicVu is designed to help you prepare for and collect this data. DynamicVu provides a way to organize and recall evidence when you are building and documenting your System Dynamic models. Even the model revisions themselves can be included, documenting the evolution of understanding.
If your work involves collecting more than model simulation files, then DynamicVu can help you be more efficient. Whether you are researching publications, performing interviews, or eliciting boundary-object drawings such as behavior over time graphs, DynamicVu will keep track of these records. If you plan to perform follow-on work for a client, your prior work will be organized and available when you need it. DynamicVu is not modeling software; it is compatible with the modeling software that you already use.
DynamicVu is has been developed over the past three years and is in limited release. It is scheduled for general release later this year. If you want to learn more about DynamicVu, please visit the Informed Dynamic Solutions booth at the System Dynamics Conference this summer, and plan to attend "Exploring the Benefits of a Model Building Case Study Database" during workshop day at the conference.
For updates and availability, visit: www.DynamicVu.com
---
News about the 61st Meeting of the International Society for the Systems Sciences
The International Society for the Systems Sciences (ISSS) will meet this summer in Vienna, Austria, July 9 through 14, 2017 at the Technical University of Wien. This year's theme is From Science to Systemic Solutions: Systems Thinking for Everyone.
ISSS was founded in 1956 as a section of the AAAS, to "encourage the development of theoretical systems which are applicable to more than one of the traditional departments of knowledge". There are now many thousands of systems and complexity scientists worldwide. As more and more new application areas, practices, systems methodologies, theories and philosophies are developed, the number of research communities continues to increase. Fragmentation is the inevitable result of the proliferation of new systems ideas in response to new issues and contexts. While this might, at first, appear to be a negative consequence of our success, it brings with it an enormous opportunity: mutual learning from each other to enhance systems, cybernetic and complexity theories and practices in all our diverse domains. It is this opportunity that provides the focus for our 2017 conference. This conference represents a tremendously exciting learning opportunity, and we warmly welcome your participation, whether you are a long-standing member of the ISSS or have never heard of us before. We particularly welcome systems, cybernetics and complexity researchers who have knowledge of a particular domain of theory, methodology or practice, and want to expand their understanding of what else might be available. We invite abstracts and papers in all areas of systemic thinking and practice, and details of possible SIG streams and Exploratory groups are listed on the ISSS website.
June 15, 2017 is the last date for Abstracts to be included in the Conference Programme. Full Papers may be submitted at any point, but must first submit an abstract for review. See website for further details on publications and all conference information is available here or by emailing: enquiryisss@gmail.com.
---
The Krishna Pendyala Family Charitable Fund was established to help mainstream certain insights by simplifying and making them accessible and easy to adopt by the general public. Several good ideas tend to remain in the confines of ivory towers and fail to achieve mainstream adoption.
Additionally, it is our belief that more great innovations can only emerge at the intersection of multiple disciplines. All too often, we find that academic research tends to force people to get into silos and miss the big picture. Having been schooled in both engineering and the arts, Krishna has always leveraged the knowledge gained from multiple disciplines as a cornerstone strategy to address both professional and personal challenges. He is grateful that he was able to successfully impart this philosophy to his family. Therefore, as a family, the Pendyalas are committed to supporting initiatives and organizations that look at the world using a broader lens and adopt a long-term perspective.
Formally introduced to the discipline of Systems Thinking by Jim Waters 25 years ago, Krishna soon realized that his father was a Systems Thinker and had taught him some of the principles during his high school years. While he did not take an academic interest in System Dynamics, he has been a loyal fan. Over the years, he also began to wonder why the field was not universally accepted and used widely, given its relevance and application in our complex world and has devoted the rest of his life to promote Systems Thinking and System Dynamics.
Since 2013, Krishna Pendyala and his family have dedicated a significant portion of their time and resources to helping people with their overall well-being by making more mindful choices in life. He launched the ChoiceLadder Institute in 2016, a social enterprise with a 'pay it forward' mission to enhance the skills of human judgment and choice-making. The Institute focuses on the day-to-day small choices and highlights the impact of unconscious bias, social conditioning and cultural beliefs on our judgment. Our integrated approach is informed by research from Systems Thinking, neuroscience, behavioral economics and social psychology.
Gaining insights about our unconscious biases, our social conditioning and our hidden drives can greatly enhance our
Judgment Quotient
or
JQ
and guide us to make better choices and improve our overall quality of life in our families, communities and the world at large.
---

Founded in 1998, Lexidyne is a recognized leader in applying simulation technology to solve complex dynamic problems. We work with clients around the world to better identify evolving business issues and understand how dynamic systems (such as the markets for consumer products, the evolution of nascent supply chains for emerging industries, or the outcomes resulting from the uncertainties in a firm's R&D pipeline) are likely to unfold under various external scenarios and/or strategic decisions. Our unique approach unites big data analytics with System Dynamics to create robust simulations that can be used to identify, test, and optimize actionable strategies. Using simulation technology, advanced analytics, and cutting-edge data processing methods and visualization tools, Lexidyne provides unique insight and value by leveraging existing (but often underutilized) data sources, utilizing a variety of modeling techniques, and building on a solid foundation of consulting experience and industry expertise.

In addition to project work, Lexidyne specializes in hands-on training sessions focusing on the theory behind, and real-world application of, System Dynamics. With decades of modeling experience, dozens of workshops delivered, and award-winning facilitators, Lexidyne's in-house workshops are an effective way to establish, build, and hone skills in the System Dynamics methodology and its associated simulation tools.

Over a dozen Fortune 500 firms have been Lexidyne clients over the past decade, in addition to several major federal government agencies and non-profit organizations.

We look forward to connecting with the entire community of practitioners and interested parties as a proud sponsor of the 2017 System Dynamics Conference!
---
Mindseye Computing would like to thank to the Society for the opportunity to be a sponsor of the annual international conference. We also want to welcome Leonard Malczynski as a managing partner. Len has recently retired from Sandia National Laboratories and brings a wealth of knowledge and experience in System Dynamics and Powersim Studio Modeling. As you probably know, Len is also the current president of the System Dynamics Society.
We would also like to announce that we are now a Powersim Studio Software retailer for the USA region. We can handle all your Powersim software licensing and training needs. We look forward to seeing everyone at this year's conference. It is shaping up to be memorable as we celebrate the 60th Anniversary of the founding of the field of System Dynamics.
Mindseye would like to like to invite you to a Powersim Studio workshop to be held on Thursday after the conference (104 - Feedback Rich Model Construction with Powersim Studio). If you have any questions or would like more information about the services provided by us please go to our website at
www.mindseyecomputing.com
or email us at
mindseyecomputing@mindseyecomputing.com
.
---
PA Consulting Group's strategic analysis experts work with major organizations to help solve some of their most important challenges. We use world-class analysis expertise to identify the best strategic actions, and then often involve colleagues in PA who specialize in delivering strategic changes so our clients get to put our strategies into action with practical and enduring solutions.

We help clients with a range of issues such as:
Corporate strategy and market analysis—Analyzing company and market behavior under different scenarios to identify actions and strategies for superior, sustained performance.
Government policy, planning and assessment—Addressing complex government challenges such as regional stability, major program acquisition, smart cost reduction, healthcare, transportation, and energy policy.
Improving performance on major projects—Identifying strategic risks and leverage points to improve performance on large complex programs and project portfolios.
Negotiation support and dispute resolution—Analyzing business dynamics to help quantify and explain issues in dispute and help parties reach agreement in negotiations, mediations, and legal disputes.
PA Consulting Group is a leading management and innovation consulting firm, helping clients around the globe from our headquarters in London and our offices in Europe, the US, the Gulf, and Asia/Pacific.
Our US Team in Strategic Analytics and System Dynamics Work is Growing
We are interested in sharp, well-rounded, analytical people committed to solving complex problems working closely with clients and colleagues. We often combine strategy analysis (using System Dynamics and other methods) to identify leverage points for improvement, and have teams of organizational change consultants who work side-by-side with clients to deliver sustainable change. Our US team works on a wide range of challenges, including some for the US Government on defense, security, and infrastructure challenges where US citizenship is required. We are always looking for top System Dynamics experts who combine rigorous analysis with a pragmatic focus on testing and finding the most effective means to address strategic challenges. To learn more about our team please contact Sharon Els at
sharon.els@paconsulting.com
or +1 617 225 2700.
We look forward to seeing our many alumni and the rest of the SD community in July if not before!
---
Mark Sisson, bestselling author, media personality, ex-endurance athlete (5th place USA Marathon Championship, 4th place Hawaii Ironman finish) founded Primal Kitchen in 2015. He has been educating the world on nutrition and the benefits of healthy fat and high-quality protein for the last decade via his blog,
MarksDailyApple.com
.
After achieving new heights of wellness and vitality through real-food eating, Mark Sisson set out to create the world's best-tasting, health enhancing, real-food pantry staples, starting with a mayonnaise made with avocado oil. Today, with a full suite of products, Primal Kitchen® delivers on its promise of uncompromisingly delicious and nutrient-dense condiments, dressings/marinades, avocado oils, collagen protein bars and protein shakes that are full of heart-healthy, natural fats, clean protein, and ingredients rich in antioxidants, vitamins and minerals. The entire Primal Kitchen collection aims to exquisitely satiate while also packing beneficial fats, high quality, clean protein and nutritional ingredients— like avocado oil, collagen, organic oil of oregano and organic apple cider vinegar— that are always free of dairy, gluten, grain, refined sugar and soy.
As Mark would say, "Eat Like Your Life Depends on It, because it does." Learn more at
primalkitchen.com
.
---
We have now launched both
self-guided and taught courses
in strategy dynamics and business modeling. Recent advances in 'agile' modeling and the super-easy Sysdea modeling software make it realistically possible for new-comers to build practical, quantified models for any enterprise or any challenge that it faces. Indeed, it is now
easier, faster, and more reliable
to build living business models that are substantially more useful than anything possible with spreadsheets or other alternatives.
The strategy dynamics courses are aimed at
leaders
needing to understand the structures driving business performance and to use this insight to develop more rigorous plans. The business modeling courses provide the
analysts and consultants
with the skills, procedures and tools needed for building the working, quantified models to support and advise those leaders. (
In some cases, business owners themselves have taken on this same modeling skill!
) Recent experience— notably with
fast-growth, early-stage ventures
—shows how these models can [1] bench-test any business or initiative before risking effort and cash, [2] build rigorous projections of likely performance, to gain senior management backing and investment [3] enable strong management of the situation, continually informed by real-world, period-by-period experience.
Our
Sysdea
modeling software is proving so accessible and easy to use that it is gaining widespread uptake by practitioners and teachers alike— and beyond System Dynamics courses too, in management and systems engineering programs especially. Excel connectivity and full API functionality now give Sysdea the power to support major model-based applications.
Visit our stand at the Cambridge Conference or attend a workshop to learn more. You can also contact us at
contact@strategydynamics.com
for further information on our courses, software and other services.
strategydynamics.com/courses
|
sysdea.com
|
contact@strategydynamics.com
---
The Cooper Network: A New Opportunity For System Dynamics Consulting
The Challenge
. A continuing challenge for System Dynamics practitioners is the prevalence of "one-person shows" (or very small groups) in commercial consulting practice. This is an impediment to the mentoring and development of newer practitioners. Further, it limits the ability to pursue large, important commercial assignments that would be excellent applications of System Dynamics.
The Mission
. The mission of The Cooper Network, founded by Ken Cooper, is to collaborate with gifted SD colleagues to perform high-quality commercial work on important problems to achieve significant impact for our clients. We intend to promote sustained excellence in the practice of SD over the next generation, by providing excellent commercial opportunities in current and new domains.
Core group assembled
. Our core group has many decades of experience leading SD modeling assignments, and includes three prior presidents of the Society. We aim to help solve the one-person-show problem in SD practice today, thus enabling practitioners to join and lead larger projects on more significant assignments, with a team that can develop and mentor SD skills.
Only the important
. We will take on assignments that are important, gauged by the interest they command among our colleagues, and the value the client attaches to solving the problem.
Flexible participation
. We recognize that top SD talent may have other interests, such as their own private work or academic obligations or semi-retirement enjoyment, so Network members may "drift" in and out, on an assignment-by-assignment basis.
Together with the Society
. We will collaborate with the System Dynamics Society in ways that are beneficial to both the Society and the Network, without conflict, to achieve our mission.
Membership
. We will consider membership in the Network first for individuals and organizations who are recommended by someone already in the Network. Our core group includes Dr. Khalid Saeed, Dr. George Richardson, Dr. David Andersen, Dr. Jim Lyneis, and founder Ken Cooper.
To learn more, or to inquire about joining the network, email
ken.cooper@coopersd.com
.
---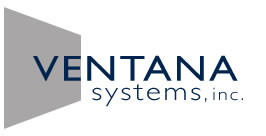 We at Ventana Systems are looking forward to seeing our friends and colleagues at the System Dynamics conference in Cambridge. We've been busy with venture capital strategy, city and health management, marketing mix models in consumer products, individual and aggregate models in pharma, and a project model for a very large delay and disruption claim.
We are excited to share our progress on Vensim and Ventity. Ventity is now commercially available and developing a loyal following. We're using it to build models of knowledge diffusion in social networks and competitive dynamics with complex brand and channel offerings. For these projects, the ability to create entities and relationships among them on the fly, and to describe product attributes without the combinatorial explosion of array dimensions, is allowing us to do things that are hard in standard SD languages. Look for our paper on dynamic cohort modeling in the conference.
Vensim 7 begins the transition to a new graphics engine for charts and other output, with greater interactivity and clean lines. Synthesim now works with sensitivity runs, so you can do interactive risk and uncertainty analysis. We've integrated Vensim's newer optimization features into the interface, making Markov Chain Monte Carlo and flexible payoffs much easier to use. These include new payoff types for calibration of individual and discrete event models. New data import and export formats are friendly to relational and "tidy data" sources often encountered in enterprise systems and analytics.
---
ViaSim Solutions is the only provider of System Dynamics-based commercial business tools that are ready to use off-the-shelf with no customization and no additional consulting.
pmBLOX is a project management and planning tool that looks and feels like Microsoft Project. In fact, you can import Microsoft Project files directly into pmBLOX and get started immediately. In pmBLOX, an SD model represents each individual task and the various management policies that can be applied (e.g., adding resources, adding overtime). But, watch out! Just like the real world, productivity losses can occur due to over-crowding with too many resources or fatigue due to longer-than-normal work hours. pmBLOX presents results in a Gantt chart format with task dependencies and resource assignments that can easily be shared with others.
scmBLOX is a supply chain management and planning tool. Imagine the Beer Game to the extreme. With scmBLOX, the user can build any type of supply chain or have multiple supply chains interconnected in a massive supply web. The products built and delivered by the supply chains can be simple (like a bottle of beer) or can have very complex bills of material (like a car or computer). Each entity in the supply chain can have different inventory management and ordering policies that impact its performance, as well as the performance of the entire supply chain. Capture and quantify bullwhip effects, inventory reductions, just-in-time, and LEAN operations in a matter of minutes.
ViaSim Solutions specializes in the development of modeling tools for supply chain managers, project managers, and other decision makers that need access to powerful modeling tools in a user-friendly format. In addition to commercial-off-the-shelf tools like pmBLOX and scmBLOX, ViaSim also provides custom tool development, consulting, and training in the areas of strategic planning, project management, supply chain management, asset/fleet management, and workforce planning and development. ViaSim utilizes a framework that allows us to quickly develop and deploy modeling tools that employ drag-and-drop functionality in an environment that is similar to many of the office tools that today's organizations use. These solutions provide the power of the most advanced modeling tools to subject matter experts and other staff that have previously relied on specially trained staff in order to get the modeling and simulation data they need. Our client list includes large defense contractors, DoD, other federal agencies, city governments, and universities.
J. Chris White, President, 214-335-9949,
jcwhite@viasimsolutions.com
,
www.viasimsolutions.com
.
---
System Dynamics at WPI
As one of the first institutions to offer an online program for System Dynamics, WPI has been thrilled to watch our graduate program grow and evolve since its inception. Our program is designed to be accessible by students in a wide variety of industries, who might be seeking ways to improve their cognitive motility, adaptability in business, and analytical skills.
Graduates consistently go on to do great things, such as Saeed Langarudi, who completed his PhD in System Dynamics and has joined the University of New Mexico as a post-doctorate researcher. Raafat Zaini, another System Dynamics student, graduated with a PhD and has come back to WPI to work as a research scientist. Zaini has authored titles such as
Organizational Dissent Dynamics: A Conceptual Framework, among others
. Faculty publications over the last year include digital editions of two books by Professor Khalid Saeed,
Towards Sustainable Development, 3rd Edition: Essays on System Analysis of National Policy, and Development Planning and Policy Design: A System Dynamics Approach
, both available on Kindle.
WPI's undergraduate initiative includes courses open to freshmen and juniors that satisfy party of the university's degree requirements and also count toward earning a minor in System Dynamics. These initiatives allow our students to graduate with unique skills for dealing with increasing complexity in the workplace. WPI has also hosted the DynamiQuest event for many years, which highlights System Dynamics work by K-12 students. This year nearly 70 students and their teachers came to campus for DynamiQueST.
WPI students have created an excellent collegial forum for the System Dynamics community with the WPI SD Club, which holds weekly discussions aimed at peer learning. Its meetings are streamed online and have drawn growing interest and participation from students and practitioners outside the campus. A recent talk was given by Jim Duggan, the Vice Dean of Research and Graduate Studies at the College of Engineering and Informatics, NUI Galway, on "System Dynamics Modeling with R," using models from epidemiology, health systems, and economics presented to illuminate important ideas in tandem with R programming language, to provide an open-source and interoperable way to build System Dynamics models.
Follow SD Club events on Twitter (@WPISDclub) or on our
website
. Learn more about WPI's System Dynamics
program
.
---
A hearty thank you to all our 2017 sponsors! For a full list of all sponsors, see sponsors page of this newsletter.
---
---