---

The Society office will operate on reduced hours
through September 5th due to our annual conference
and subsequent summer holidays and staff vacations.
---
---
---
System Dynamics Society Awards Given at the Conference (July 21, 2016)
The Jay Wright Forrester Award recognizes the authors of the best contribution to the field of System Dynamics in the preceding five years. The Forrester Award, presented as often as once annually, is the highest award given by the System Dynamics Society. This year the award was presented to Shayne Gary and Robert Wood, for their winning work, Mental models, decision rules, and performance heterogeneity, published in June, 2011, in the Strategic Management Journal. Congratulations to Shayne and Robert on your outstanding achievement!

Pictured left to right: Shayne Gary and John Sterman
The System Dynamics Society Outstanding Service Award recognizes individuals that have, on a volunteer basis, made exceptional contributions to the Society over an extended period of time. This year the Society awarded Yaman Barlas the Outstanding Service Award in grateful recognition of his exceptional volunteer contributions to the System Dynamics Society.
Pictured left to right: Bob Eberlein, David Andersen, Roberta Spencer, Yaman Barlas, and Peter Milling
The Lupina Young Researchers Award is given annually for outstanding papers dealing with health-related topics authored by students. The 2016 recipients were Bramka Arga Jafino and Pedram Soltani for their paper Saving Lives and Time: Tackling Transportation Induced Air Pollution in Jakarta. The Lupina Award Committee of four judges (Gary Hirsch, Jack Homer, Wayne Wakeland, David Lounsbury, Chair) agreed that this was a strong paper with important health policy implications, and that it was most deserving of recognition among those submitted for consideration.
Pictured left to right: David Lounsbury, Bramka Arga Jafino, Pedram Soltani, and Gary Hirsch
The Barry Richmond Scholarship Award is presented annually to a deserving Systems Thinking or System Dynamics practitioner whose work demonstrates a desire to expand the field or to apply it to current social issues. This year's recipient was Jeffrey Walters from the Universidad Diego Portales, Santiago, Chile.
Pictured from left to right: Bob Eberlein, Karim Chichakly, and Jeffery Walters
---
A Note of Gratitude
The Scholarship Committee and staff of the System Dynamics Society were touched to receive this kind note from scholarship recipient Hamid Abdolabadi. This year the Society raised enough funds to award scholarships to eleven participants. We would like to extend this thank you note to all who contributed, your support made this great opportunity possible.
"I am writing to express my appreciation for the scholarship that helped me to attend the 34th International Conference of the System Dynamics Society. This was such a meaningful and worthwhile experience! I can honestly say, I would not have had the opportunity to learn so much without the scholarship offered to me! Many thanks again!" -Hamid Abdolabadi
---
High School Students Use System Dynamics to Tackle Gun Violence at the Changing Systems Student Summit at Washington University in St. Louis
From June 28 through July 1, 2016, the second annual Changing Systems Student Summit brought together dozens of high school students from surrounding communities to discuss how System Dynamics can be used to change the cycle of gun violence. This summit, a part of Washington University's yearlong initiative "Gun Violence: A Public Health Crisis," was sponsored by the Brown School's Ferguseson Seed Fund and Social System Design Laboratory and the Institute for Public Health, all a part of Washington University in St. Louis. A news article on Washington University's website states "The summit considered gun violence through a program designed, led and facilitated by 15 interns from Ritenour and Jennings high schools trained in system dynamics, a method of modeling complex problems. They in turn worked with 28 high school students representing 19 schools in St. Louis city and county. The high school facilitators engaged their peers in scripted activities to map out the underlying system structure that leads to gun violence in St. Louis. Specifically, they focused on the cycles that perpetuate gun violence to identify ways to restructure the system." The results of their research was shared with the community, regional leaders and members of the Brown School. Students who participated will continue to work on this issue. Read more about the Changing Systems Student Summit and the work they are doing in the full article.
---
Announcing a new publication by members Guido Veldhuis and Hubert Korzilius: "Seeing with the Mind: The Relationship Between Spatial Ability and Inferring Dynamic Behaviour from Graphs."
Is people's understanding of accumulation and correlation heuristic reasoning related to their spatial ability? It has been several years since the 'systems thinking inventory' task was introduced by Linda Booth Sweeney and John Sterman. Since then researchers around the world have repeated and extended the systems thinking inventory experiments. The results have again and again demonstrated that many people misperceive the relation between stocks and flows. In a new publication, members Guido Veldhuis and Hubert Korzilius shed light on the precursors of this phenomenon. Their research draws on knowledge and experimental results from other domains and offers a new perspective on performance in the aforementioned tasks. As stated in the abstract, "We tested if two dimensions of spatial ability, spatial visualization and spatial relations, are related to selecting correct or correlation heuristic answers in tasks involving graphs over time. The analyses show that spatial visualization is positively related to performance in some systems thinking inventory tasks and is negatively related to responses that show correlation heuristic reasoning." The article is now available as an Early View publication from Systems Research and Behavioral Science. The full article can be accessed on the Wiley Online Library.
---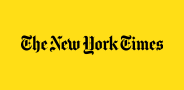 New York Times talks about a publication by member Navid Ghaffarzadegan
On July 14, 2016, the New York Times featured an article written by Gina Kolata titled "So Many Research Scientists, So Few Openings as Professors," which discusses the challenges of academic job market for PhD graduates. The article refers to a previous systems analysis done by Richard Larson, Navid Ghaffarzadegan, and Yi Xue on measuring growth in the PhD population in the United States. The original paper, "Too Many PhD Graduates or Too Few Academic Job Openings: The Basic Reproductive Number R0 in Academia," was published in 2014 in Systems Research and Behavioral Science. As quoted from the abstract, "the academic job market has become increasingly competitive for PhD graduates. In this note, we ask the basic question of 'Are we producing more PhDs than needed?' We take a systems approach and offer a 'birth rate' perspective: professors graduate PhDs who later become professors themselves, an analogue to how a population grows. We show that the reproduction rate in academia is very high." The full paper can be viewed on the Wiley Online Library website.
---
isee systems releases Stella Architect
Last month isee systems announced the release of their new model building program Stella Architect. As stated in the press release, "Stella Architect's design and publishing capabilities create attractive, engaging, widely shareable models and simulations. "For Stella models to reach an audience and deliver insight, they must engage users, even those with little Systems Thinking or modelling experience," says Karim Chichakly, co-President isee systems. "Quickly creating and sharing compelling simulations is what Stella Architect is all about." Stella Architect includes all the functionality of Stella Professional and adds enhanced design and publishing capabilities. "Stella Architect lets System Thinkers go from concept to a full- fledged web experience very simply and effectively," says Bob Eberlein, co-President isee systems." Detailed information can be found in the full press release.
---